Images Of Lake District Life and Landscape Photography Competition 2011
Here are the two winners and some of the other entries in our 2010-2011 photography competition. Thanks to all who entered, and congratulations to our 2 £500 winners!
Click on the pictures below for a full size version.
Winner: Jim Glazzard: Langdale Valley, March, after rain
My wife and I are regular visitors to the lake district but this was our first stay in the Langdales. We stayed just below Stickle Ghyll and, because it was raining heavily on our first day, we opted for a short low level walk to Chapel Stile. I have a policy of always taking my camera with me no matter what the weather, in the hope that conditions change and present me with a photo opportunity. A break in the weather on our return saw the sun bursting through the heavy grey clouds and lighting up the rich colour of the Langdale valley. The photo was taken in March 2010 with a Nikon D200 equipped with a Nikon 18-200 DX VR zoom lens at 75mm focal length, aperture f/7.1, shutter speed 1/180 th sec. and ISO 100.
Winner: Tony Simpkins: Blea Tarn and Bowfell
Winter is my favourite season for landscape photography: the sun is low all day, the air is often crystal clear, the colours are subtle and, not least, dawn arrives at a reasonably civilized time. On this day in early February conditions were nigh on perfect and even the road from Great Langdale to Blea Tarn was driveable otherwise it would have meant setting off walking in the dark. What the picture doesn't show is the bitterly cold wind. The image was taken with a Canon IXUS 800 IS compact (now five years old). The Exif data is slightly misleading since the picture is a three frame stitch with the camera in portrait format. 0.002s, f/3.5, 10mm, 2/3 stop under-exposed.
The short listed entries are shown below - all were "Highly commended".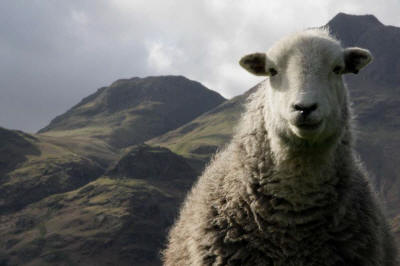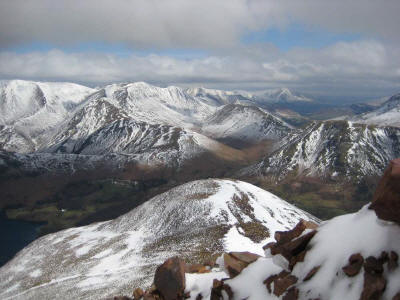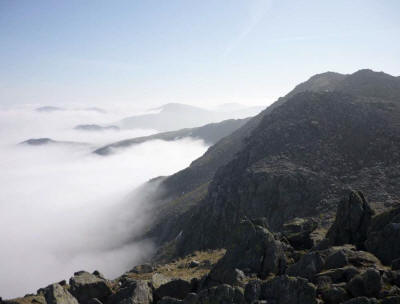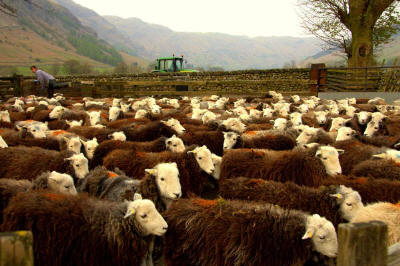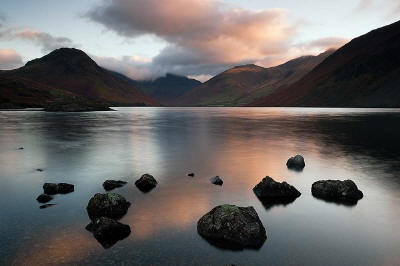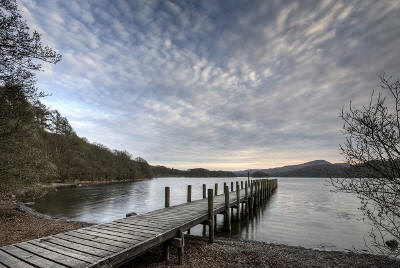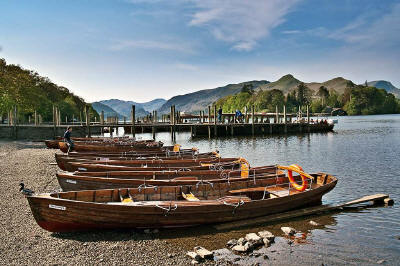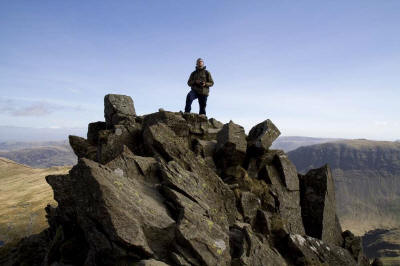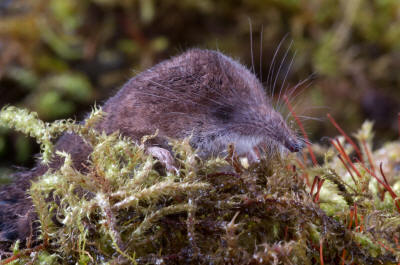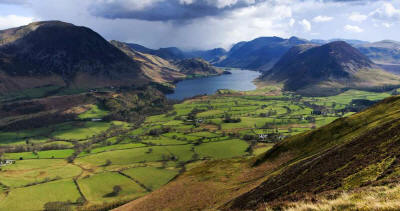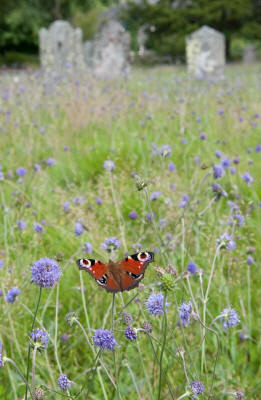 Other pages of Lakeland photographs:
Lake District Photography Competition 2006
Lake District Photography Gallery Page 1
Lake District Photography: Gallery Page 2