Welcome to your guide to the Lake District's best Cottages and Self-catering Accommodation
There are many, many places you can rent in the Lakes, and a host of companies competing to offer you a vast selection of rental properties.
We have selected a few of the ones which stand out, either for reasons of location, facility or price. In addition to traditional holiday cottages, there are self-catering timeshares in the Lake District, which can usually be rented directly from the owner of the holiday week at a reasonable rate.
Many of these are stand-alone cottages, though some are located within a resort community and offer additional amenities.
In every case, early booking is likely to mean you get what you want: in high season and school holidays, many of the better properties go really quickly.
There are two sections on the page: at the top, holiday cottage rental companies and below, details of individual properties.
---
Holiday Cottage Rental Companies
---
Lakelovers
Lakelovers are the Lake District's oldest and most prestigious holiday cottage letting agency. We have over 460 self-catering properties to choose from in the north, central and south Lakes, in popular areas such as Ambleside, Grasmere, Windermere and Ullswater.

From last minute holidays and short breaks, romantic sleeps 2 or group cottages - Lakelovers portfolio of over 460 unique properties has something for everyone.

The Lake District is a perfect family holiday destination and we have a wide selection of family holiday cottages. We also have over 150 dog friendly cottages as we know that pets are an important part of the family. What's more, with Lakelovers pets come free!

You're guaranteed quality holiday cottages when you book with us, as our properties are hand-picked and only those that are VisitEngland rated 3 star and higher make it into our collection.

Have a look! Call: 015394 88855 Web: https://www.lakelovers.co.uk/ Email: enquiries@lakelovers.co.uk
---
Lakeland Cottage Company
If you're thinking of a self catering cottage in the Lake District, then this company may be able to offer the perfect backdrop for your family holiday or romantic break. The Lakeland Cottage Company are experts at matching properties to your needs, either for week-long bookings, peak period holidays or off season short breaks. You can choose from five star luxury Lake District holiday cottages, perfect for gathering with friends and family, to small, romantic, cosy quality cottage retreats just for two. The Availability Search will let you quickly find out if there is a suitable holiday cottage for your requirements or you can call with your requirements.
John Serginson, Woodside, Charney Road, Cumbria LA11 6BP
Web: www.lakeland-cottage-company.co.uk Email: see the website Phone: 015395 38180
---
Sally's Cottages
This is a company run by Sally & Robert, a husband and wife team, who manage a wide range of high-quality self-catering holiday cottages located mostly on the Western side of the Lake District – in the delightful valleys of Eskdale, Ravenglass, Wasdale, Ennerdale and around Cockermouth. This is a more remote part of the Lake District with a much slower and more traditional pace of life than the busier centres of Windermere and Ambleside.
The tranquillity is profound; there are hundreds of delightful walks, which you can enjoy along the valley floor, or on the ascents of some of the most spectacular fells in England. And you'll certainly be able to find what you need, for there's a whole range of properties from those with one bedroom right up to a property which sleeps twenty-six! Most of the cottages can accommodate pets - and most are in easy walking distance of fine pubs offering traditional Cumbrian food and excellent local ales.
Sally and Rob Fielding Phone: 017687 80571 Mobile: 07811 211 666 Web: www.sallyscottages.co.uk
---
Cumbrian Cottages


Cumbrian Cottages is one of the larger holiday accommodation providers in the Lake District with over 900 properties in the very best locations throughout the area including Keswick, Ambleside and many more.
All the Lake District cottages managed by Cumbrian Cottages are independently inspected by VisitBritain and have achieved at least a 3 star rating. Check out the late bargains section for savings of 15% on all cottages or order a glossy brochure for next years bookings.
Contact Peter Durbin Phone: 01228 599960 Web: www.cumbrian-cottages.co.uk
---
Easy Cottages
Easy Cottages offer a wide selection of welcoming properties, all of which are well-appointed and great value for money. And of course, taking the self-catering option with Easy Cottages provides you and your family with easy access to the most inspiring and beautiful scenery which the UK and France has to offer.
You can select your holiday location from a wide range of cosy romantic hideaways, large family homes which will happily accommodate the whole family including the dog, seaside villas, converted barns, thatched cottages in beautiful countryside, city apartments, town houses and little bungalows by the sea...there really is something for everyone, and since you get so much more for your money, Easy Cottages really is the "perfect way to get away"!
For more information have a look at their website www.easycottages.com where you can check out their extensive range of properties in both the UK and France.
---
Log Cabin Holidays in the Lake District - and elsewhere!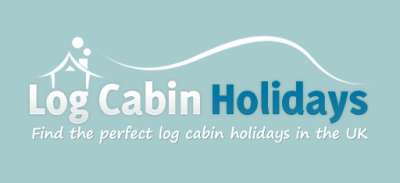 Why not try something different? Our friends at Log Cabin Holidays provide a range of lodge holidays and accommodation to suit all your needs, whether you want exclusive, high end luxury lodges with hot tubs and private balconies, or you'd prefer well-equipped cabins which are a little easier on the pocket.
Not only are you certain to find something to suit your budget, but you'll also be able to find a cabin in the location of your choice as they have properties just about everywhere in the UK! You can choose from lodge holidays across the UK from north to south, and east to west - including Scotland, Wales, the Lake District, the heart of England, the Yorkshire Dales, Cornwall and more. Lodge and log cabin owners can also make the most of this site by advertising their accommodation on this popular website, the first choice of all those looking for log cabin holidays and relaxing holidays and peaceful breaks. If you're looking to get away from it all then log cabin holidays can provide the perfect accommodation for your getaway in a beautiful natural environment!
Contact the company via their website: www.logcabinholidays.org.uk
---
---
Sykes Cottages
Sykes Cottages pride themselves on value - there are some great bargains to be had on their website - and peace of mind, which comes from the careful selection of their properties and their 25 years' experience in this field, excellent customer service, with trained advisors available 7 days a week. But all of that is nothing without a great selection of properties.
And Sykes certainly have that: they list over 2,000 cottages in the UK and Ireland with availability for short breaks, weekend breaks, seven or fourteen night stays.....so you should certainly be able to find what you want here. And new holiday cottages added to the website every day. All the cottages Sykes offer are subject to a rigorous quality check. I am happy to recommend them because they do put 100% into meeting - and exceeding - your expectations!
Sykes Holiday Cottages, Lime Tree House, Hoole Lane, Chester CH2 3EG
Web: www.sykescottages.co.uk
---
---
Great Langdale - Long House Cottages
These four cottages are found in Great Langdale, one of the most beautiful valleys in the Lakes. Near the foot of the Langdale Pikes and surrounded by a beautiful garden, the cottages have fantastic views of the head of the valley. Extremely comfortable with very close attention to detail, and situated in a very convenient location, the cottages provide a great base for families, walkers and couples.
Long House Cottages, Great Langdale, Ambleside, Cumbria LA22 9JS
Phone: 015394 37222 Email: enquiries@longhousecottages.co.uk
---
L
ake District Holiday Cottages and Self-catering Properties
---
Southern Lake District Cottages and Self-catering Properties
---
The Langdale Estate - Self-catering
This complex is in a beautiful spot in the centre of what some might say was the the Lakes' finest valley, Langdale. You can rent accommodation in one of the villas or you can book a luxurious room in the hotel. All the facilities you'd expect, including a health club and heated swimming pool onsite, a superb restaurant as well as more informal places to eat, lots of activities to keep the kids occupied, and a beautiful setting with loads of attractive walks nearby. The Langdale estate is near all the finest attractions in Ambleside, Bowness and Grasmere. Family accommodation in the Lakes doesn't come any better than this!
The Langdale Estate, Great Langdale, Ambleside, Cumbria, LA22 9JD
Self Catering: 015394 38012 selfcatering@langdale.co.uk
Hotel: 015394 38014 reservations@langdale.co.uk Website: www.langdale.co.uk
---
---
Hawkshead, near Ambleside - Yewfield Self-catering Accommodation
The former coach house and stables of the old Tarn Hows Hotel, now better known as the Yewfield Guest House, are set in a beautiful location, and have been converted into stylish and comfortable self-catering accommodation.
Hawkshead Hill, Hawkshead, Ambleside, Cumbria, LA22 0PR
Phone: 015394 36765 Web: www.yewfield.co.uk Email: derek.yewfield@btinternet.com
---
Western Lake District Holiday Cottages and Self-catering Accommodation
---
Wasdale Head - The Wasdale Head Inn Self-catering Accommodation
In traditional stone Lakeland Barn next to the Wasdale Head Inn, six wonderful self-catering apartments have been carefully designed for comfort and convenience.
Wasdale Head Inn, Wasdale Head, Near Gosforth, Cumbria, CA20 1EX
Phone: 019467 26229 Email: wasdaleheadinn@msn.com Web: www.wasdale.com
---
Northern Lake District Holiday Cottages and Self-catering Accommodation
---
Borrowdale Self Catering Holidays - Kiln How - Rosthwaite Keswick

Borrowdale Self Catering Holidays offers self catering accommodation in a location which is absolutely superb. Just have a look at their website to see the amazing views which grace the property - all around is some of the finest scenery in the Lakes. Peter and Nicola, the resident hosts, offer a friendly welcome and an easy booking procedure to smooth your way to a comfortable holiday in these well-appointed cottages. The property was built in 1725; it was formerly a farmhouse and potash kiln, but now provides four comfortable and well-equipped 3-star apartments which sleep between two and six, together with an adjacent cottage ideal for two. Guests may also enjoy the walled garden, particularly in the evening as the sun sets over High Spy. In short, it's an unrivalled location with many walks straight from the door.
Borrowdale Self Catering Holidays, Kiln How Rosthwaite, Keswick, Cumbria, CA12 5XB
Contact: Peter and Nicola Davis-Merry. Phone: 017687 77356 Email: info@kilnhow.com Web: www.kilnhow.com
---
Whinfell - Center Parcs Oasis, Whinfell Forest, Lake District
You can go self-catering here if you wish to, though there are so many restaurants and facilities on site you may just prefer to sit back and let someone else do the cooking!
Web: www.centerparcs.co.uk
---
One of the Lake District Guide's friends is Candy Verney, who has long provided people with ways to find their voice and offers superb singing holidays in England, Scotland and Wales.
---